Apple iPad 2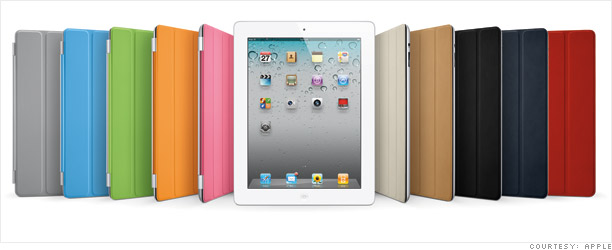 Price:
$499 to $829
A year after it created a new consumer electronics category, Apple's second-generation iPad topped
Consumer Reports'
ratings as the best tablet on the
rapidly growing market
. The magazine ranked the iPad with Wi-Fi and 3G ahead of the Wi-Fi-only version, but both outranked all of the competition.
The iPad 2 ranked highest in every category -- ease of use, display, touch response, portability, battery life and weight -- except for "versatility," for which
Consumer Reports
slightly preferred some of Google's Android tablets. Apple's tablet also got high praise for its low price tag.
"So far Apple is leading the tablet market in both quality and price, which is unusual for a company whose products are usually premium priced," said Paul Reynolds,
Consumer Reports'
electronics editor.
http://money.cnn.com/galleries/2011/technology/1104/gallery.consumer_reports_tablet_review/index.html